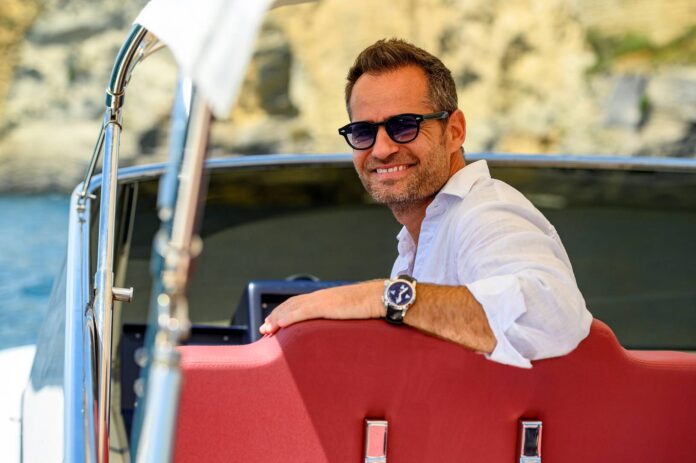 Now in its 33rd year, the Best of the Best Award is organized by the renowned Robb Report magazine to celebrate individuals and companies which have distinguished themselves in their fields through outstanding craftsmanship, exceptional attention to detail and the relentless pursuit of perfection.
In the yachting sector, engineer and designer Valerio Rivellini was chosen to receive the 'One to Watch' award, recognizing him as a talent to watch closely because "although he is already active in the industry, we believe his contribution [to yacht design] will grow even further in the future. We are fascinated by his ability to create beautiful and above all innovative designs on yachts of different sizes. His design solutions represent a revolution and have inspired others to come up with a similar style. We are looking forward to his next projects."
Unparalleled yacht design
Valerio Rivellini, owner of the Rivellini Engineering & Yacht Design firm, has been working for many years with various shipyards, including Blu Emme Yachts – for which he designed all the models of the Evo Yachts brand, famous worldwide for their innovative and avant-garde nature – and Gozzi Mimì, for which he has presented a modern reinterpretation of the traditional Sorrento "gozzi".
His most recent project, Evo V8, a revolutionary 24-meter, will make its world premiere at the Cannes Yachting Festival in September 2021. This yacht stems from the ambition to create a model which presents only the best of the sailing and motorboating worlds.
Rivellini has also recently presented a concept for a 56-meter Explorer, the result of a combination of different ideas, which has fascinated the world's media. His range of action, however, is not limited to the nautical industry; over the years, he has also come up with a number of innovative solutions for the industrial and automotive sectors.
Commenting on the news, Rivellini said: "This award cannot but make me happy and proud, because it not only recognizes what I have done so far in the nautical field, but also reflects my desire to continue to innovate in this sector, which I feel sure has big and important surprises in store for the future".