Louis Vuitton joins the America's Cup to celebrate the meeting of two worlds: where the art of sailing mingles with refinement, where adventure is inextricable from elegance. The two institutions share the same vision, taking the same approaches in areas such as 3D design and in combining sustainable, lightweight materials, whether in crafting Trophy Trunks or the foils which enable the AC40 and AC75 to glide rapidly through the water.
Based on this vision, the French Maison will pick up the story which began in 1983 from where it left off, crafting the Louis Vuitton Cup trophy and two Trophy Trunks for the Louis Vuitton Cup and the Louis Vuitton 37th America's Cup.
The trunks will be made bespoke at the historical Louis Vuitton atelier in Asnières to respectively carry two trophies: the Auld Mug – the silver ewer awarded to the winner of the America's Cup since 1851, considered the oldest international sports trophy in the world – and the Louis Vuitton Cup, a trophy created on the Maison's initiative that has been presented to the winner of the competition since 1983.
Once again, the 'Challenger' who holds the Louis Vuitton Cup will get the opportunity to take to the Mediterranean waters to defy the 'Defender', winner of the previous edition: this year, the Emirates Team New Zealand.
It's with an immense sense of pride that we return to this historical competition as Title Partner. Port Vell of Barcelona will be the setting for a display of elegance and power, where teams will compete with boldness, talent and mastery on increasingly innovative yachts. These values equally reflect the spirit of Louis Vuitton and its artisans.
Pietro Beccari, President and Chief Executive Officer of Louis Vuitton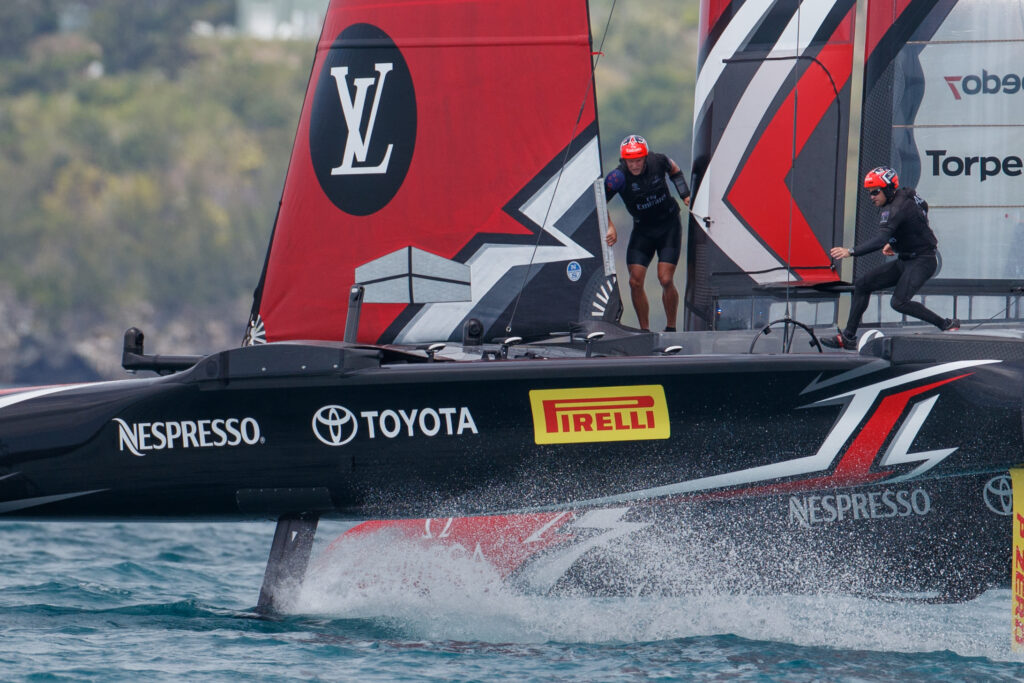 Crafting a journey through time
Founded just a few years apart – the America's Cup in 1851 and Louis Vuitton in 1854 –, the two institutions have tracked parallel courses for 130 years. In 1983, their paths crossed when Louis Vuitton offered to award a dedicated trophy for a face-off between the Defender of the competition and the 'Challengers'. Louis Vuitton went on, year after year, to improve the visibility of the America's Cup.
We are working every day to make the Louis Vuitton 37th America's Cup in Barcelona the most exceptional ever. By bringing its name and its spirit to the event, Louis Vuitton is once again part of our pursuit of excellence.
Grant Dalton, CEO of the America's Cup Event
The last of three Preliminary Regattas, the Youth & Puig Women's America's Cup, the Louis Vuitton Cup, and the Louis Vuitton 37th America's Cup will take place from the end of August to the end of October 2024.